To me, coaching is a journey of exploration and discovery. No matter where you are in your journey with ADHD, our time together is a privilege. We have the opportunity to learn who you are, to see your world beyond frustrations you're experience around focus, attention, and the baggage that comes with feeling stuck in ADHD. We get to challenge limiting beliefs and break through the walls of overwhelm once and for all!
ADHD coaching is designed to explore who you are and bring you closer to your goals. Open yourself up to hope and new possibilities.
Why Coaching?
To get the most of coaching, you first have to understand the purpose of coaching for ADHD, and clear up a few misunderstandings along the way.
Coaching is not therapy. The line between the two is sometimes a fine one. But in general, if you're struggling more with the emotional challenges that can come with ADHD — depression, sorrow, rage — you're likely not in a good place for coaching. I strongly encourage you to connect with a therapist and work on those issues before you embark on coaching. You'll be happier for it.

Coaching is work. If you're still coming to terms with your ADHD, you're likely unaware of how ADHD is impacting your life. Uncovering those elements in your life is hard work. It can be exhausting, but the result is deeply rewarding!

Coaching is practical. As a coach, my number one objective is to help you build the living systems that improve your life with ADHD. Time management, prioritization, decision-making, organizing and maintaining space ... these — and more — are all on the table for exploration in our work together.
Regardless of what your experiencing, we'll create strategies to help break through roadblocks and get moving toward success.
Who is right for ADHD Coaching?
Coaching is right for anyone struggling with ADHD and ready for change.
I have worked with busy professionals and entrepreneurs, stay-at-home moms and dads and people struggling with major transitions in their lives. Everyone has a different story, but they all come to coaching wanting something more. In order to move forward, they understand the commitment, trust the process and are open to possibility. They are willing to do the work that has to be done to see real change in their lives.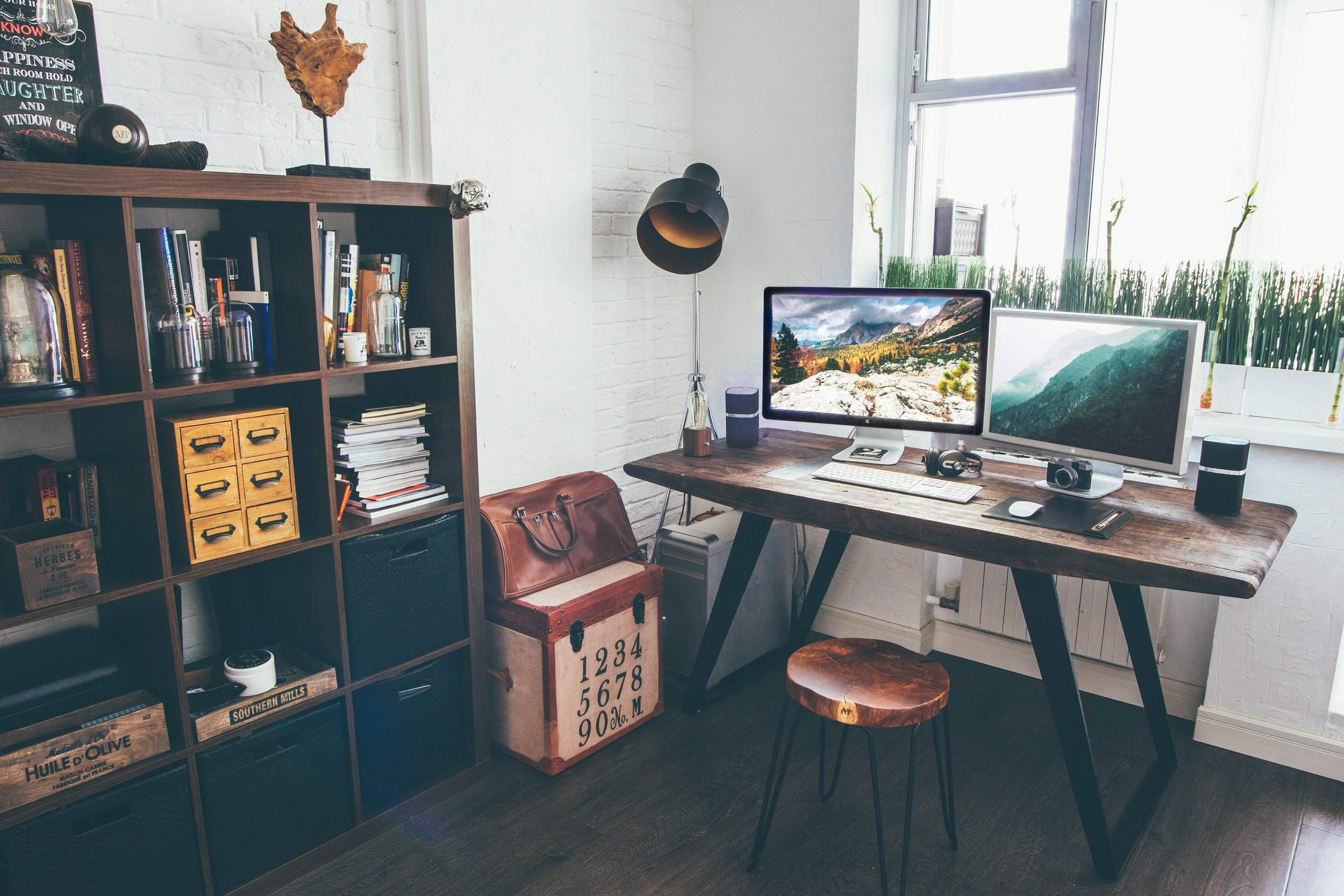 Individual Adult ADHD Coaching
Making real progress takes a commitment of time and attention from from both of us. You're coming to coaching with a desire to see change in your life, to overcome obstacles that stand in your way with ADHD, to develop living systems, and you're counting on me to guide you through this process.
I'm coming to coaching with a desire to see you succeed, to be your accountability partner and guide, to help you break through barriers that have stood in your way for too long, and and to watch you develop the skills that will ensure those barriers never stand before you again.
Coaching is about a relationship, and I take my commitment to our relationship very seriously.
ADHD Coaching Starter Package
(3 month initial commitment)
10 total sessions scheduled over 12 weeks:
Initial Strategy Session

Eight 50-minute weekly coaching sessions

Review Session
Individual ADHD Coaching Pricing
Starter Package fee: $1,200
(payable in two payments of $600, or three payments of $400 over 12 weeks)
After the Starter Package, I invite you to continue our ADHD Coaching relationship month-to-month as needed at $350/month.
Between each of our scheduled sessions, you can expect regular contact from me via text and email. I want to know how you're progressing and where you're stuck on implementing changes for the week. Most important, it's my role to serve as your accountability partner during our time together to keep you moving forward.